Michael Lupolover, Esq.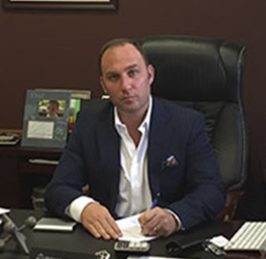 Founding Attorney
I am an experienced attorney, entrepreneur and businessman. Having founded my law firm not even 10 years ago, I have already helped resolve over a half a billion dollars worth of outstanding debt and helped recover tens of millions of dollars in damages from violators.
I started my legal career as a creditors rights attorney but quickly switched sides to help people and businesses resolve their financial issues. Experiencing firsthand some of the cruel and unsympathetic tactics some creditors used against my clients, I decided to expand my practice to include the prosecution against violators.
I am the son of immigrant parents from the former Solviet Union and the first in my family to attend university here in the States. I graduated Hofstra University School of Law and am admitted to practice law in the State of New York, State of New Jersey and the District of Columbia, as well as the New Jersey and New York Federal Courts.
I take pride in my work and providing guidance about assisting with financial issues and consumer protection laws. My passion is to help people and businesses find the best options to resolve their financial concerns. I enjoy boating, fishing and traveling. Most importantly, I am happily married with two beautiful children.